Learning with Oldknow's Legacy
We have developed a schools programme based around the life of Industrialist Samuel Oldknow (1756 - 1828). It offers opportunities to deliver maths, english, geography and science, as well as local history.
Our aim is to provide you and your pupils with high quality learning opportunities and resources, linked to the National Curriculum, which will save you time and engage your pupils.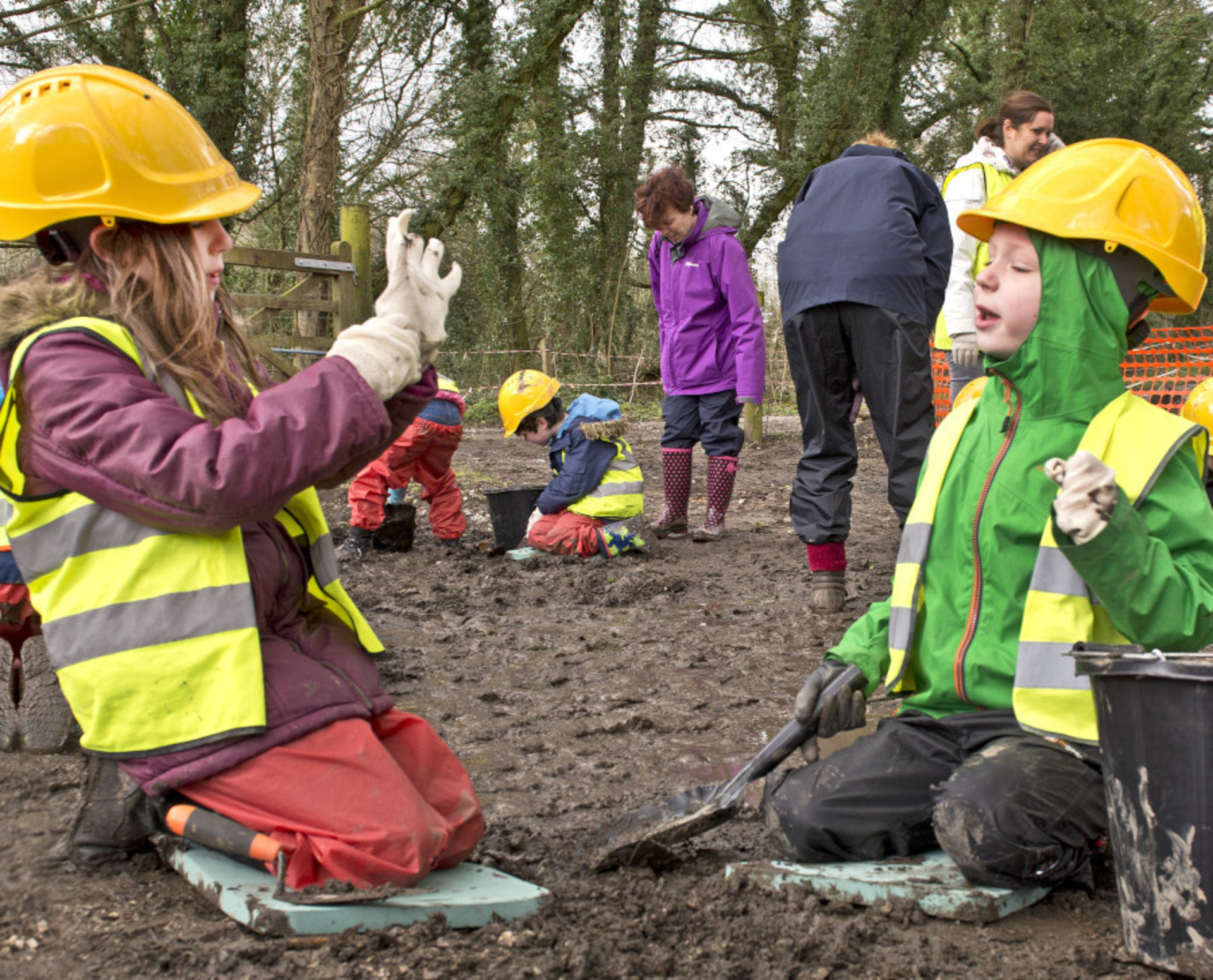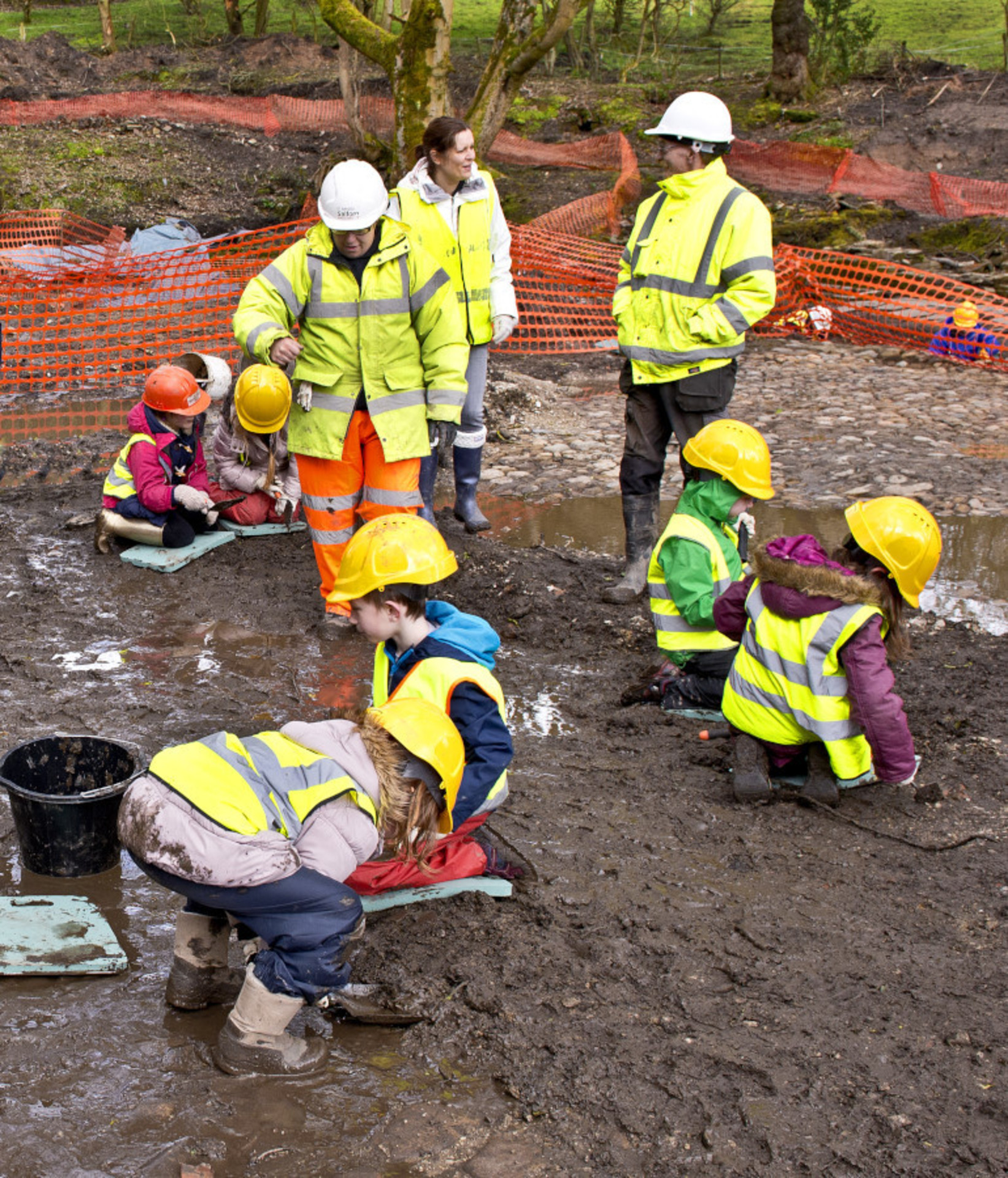 What teachers have said about our site visits…
"I wanted to say a huge thanks from our Year 3 class for our lovely class trip! Sarah was great and made it really fun for the kids, they are really revved up about history. "
"Just wanted to say a big thank you for having us yesterday! The children absolutely loved it and I think it really helped them to understand our topic. The way you explained things was pitched just right. They keep asking to watch the video of the fire! " Hawthorn Community College
History Detectives!
Based in Marple near Stockport, our outdoor visits offer the chance to wow you pupils with hands on opportunities to get to grips with local history. Our experienced and DBS checked volunteers will deliver half day guided visits to either Mellor Mill archaeological site, or the Peak Forest Canal and Marple Lime Kilns. All equipment & risk assessment are provided.
Our free packages include:
Lock Demonstrations: Learn how we use locks to move boats up and downhill, and how to be safe around them.

Canal Heritage Walk: Including Oldknow's Lime Kilns. Investigate the heritage of the canal, looking for clues from the past to help you work out what used to happen here.

Samuel Oldknow's Mellor Mill Visit: An interactive walk (using digital resources), and using literacy and numeracy to investigate finds. What does the archaeology tell us about what happened here?
For more information email katie.hutchinson@canalrivertrust.org.uk
Free Local History Lesson Plans & Resources
Working with a Primary Education Consultant and a KS1 teacher from All Saints Primary School in Marple, we have developed two 6 week schemes of work.
The two Topic Packs cover KS1 and KS2, and are free to download and include:
a 6 week scheme of work, with outline lesson plans, links to videos, maps and other resources and background reading notes.

Planning grid showing all the NC links to help you get the most from our pack.

Ideas showing how you could expand lessons.

Opportunities to include a visit.
Please only use these plans for education, they should not be reproduced for any other reason.
Acknowledgements: Thank you to Chris Trevor and Heather Manning for developing the lessons, and to Mike Godwin for piloting them. Thanks to Francis McCombe and Katie Potter for their help in preparing the resources.
Measure your learning
After you have used our free lesson plans, or ave been on a class visit, please take 3 minutes to complete our online survey here. Your answers help us to improve and give crucial feedback to our funders, without whom these resources wouldn't exist.
Please use our evaluation pack with your class to help measure their learning and the impact of our resources. There are lots of creative ideas, whether you've got 5 minutes or 30 minutes. Your evidence could even form the basis of your class display. Download our evaluation pack below.