Getting 30 young children to dress up as Apprentices and follow in apprentices footsteps whilst being filmed does not seem a simple task. However the children of All Saints primary school turned it into a sensational experience for all involved.
Every child looked superb from the girls in their pinafores and aprons to the boys in their flat caps and waistcoats. Watching the parade of school children skipping through the field it really did feel like taking a step back in time.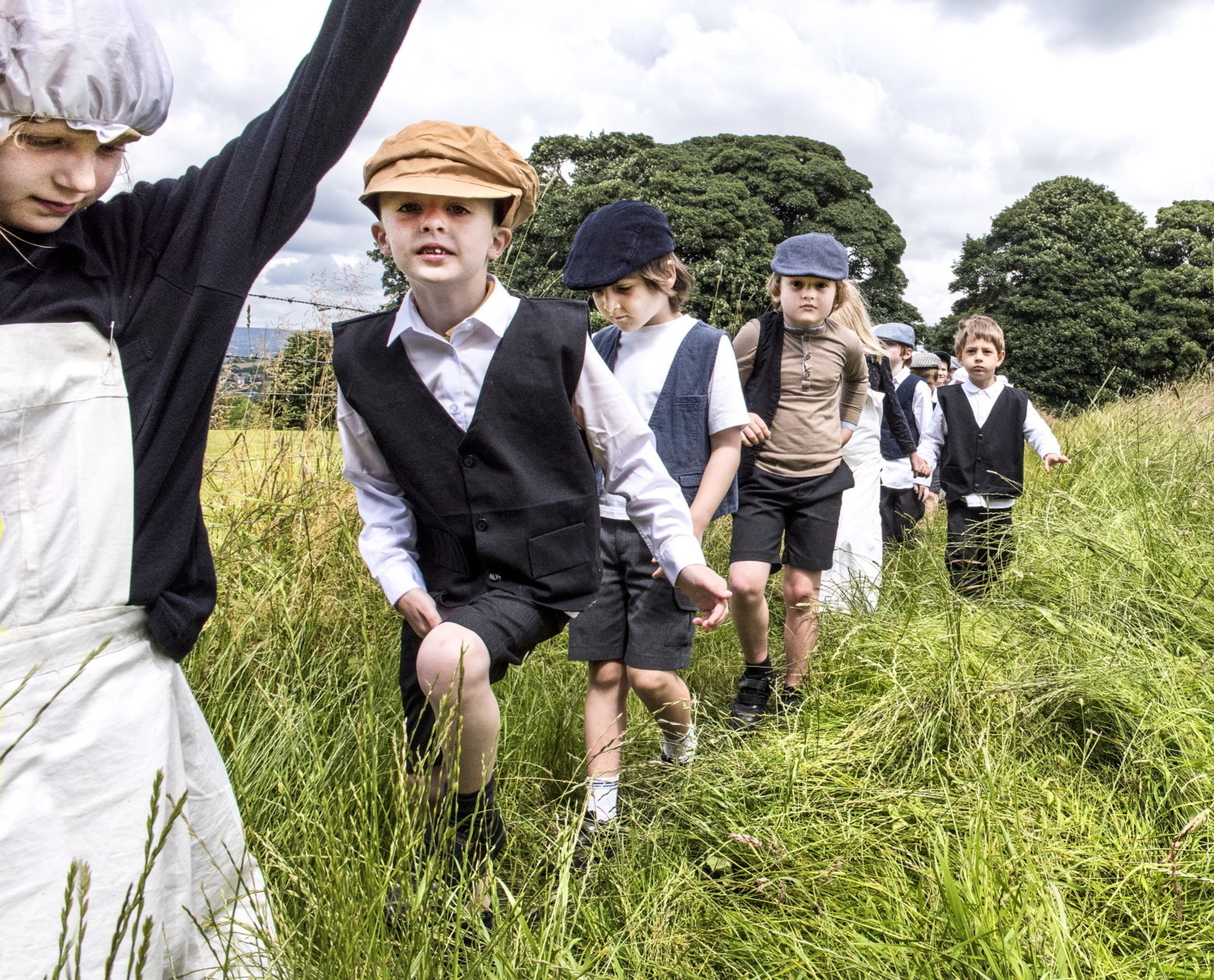 It was the children's natural movements and habits that captured so well on film. Watching on the screen the footage that was being captured the instant that it was happening it was clear to see just how the natural temperaments of the children really brought the footage to life. Working with young children lead to a far more natural filming experience as the natural distractions children have that may lead them to pick long pieces of grass or play with each other's caps created a more naturalistic walking style evocative of the walk of a child apprentice.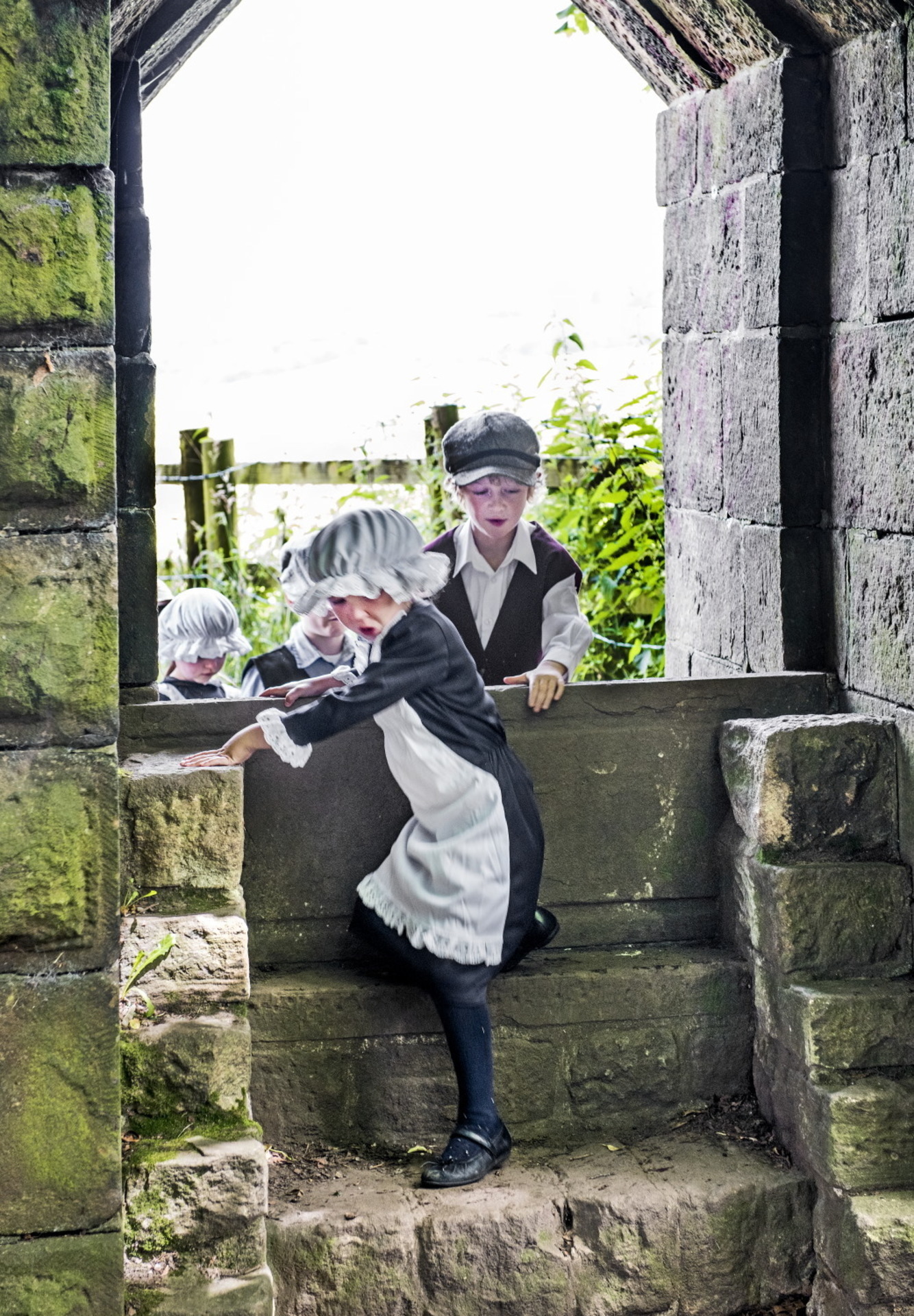 Working alongside the company 'ay-pe' to create this snippet of the film was a wonderful experience as they really captured the children's enthusiasm for the history they were being shown and also their curiosity especially when introduced to the Pee Stone - Hilary Atkinson had cleared away brambles to reveal a Pee Stone previously tucked away in the shrubbery, the expressions on the faces of the children when they were introduced to the Pee Stone and informed of its previous function made for spectacular filming. And also sparked discussion amongst the class as to - what girls would have done if they were also caught short (?) as the pee stone appeared to have been designed for boys only!