How was the slate transported to Mellor? By cart, by ship, or both? It must have been an early decision in the construction process, because the same slate is used to pack the 'easing' arch in the front wall of the Mill, the wheel pit area above the tailrace.
The slate is rough hewn; the thinnest pieces are at least a centimetre thick and in some pieces are nearer two centimetres. But this was 1790. The later buildings on site used much finer Welsh slate.
Incidentally, if you are in the Lake District, try to visit Cathedral Quarry. It is protected by the National Trust, and lies uphill between Coniston and Slaters Bridge. It was a working Westmorland slate quarry and is now an awe-inspiring sight. The clue is in the name.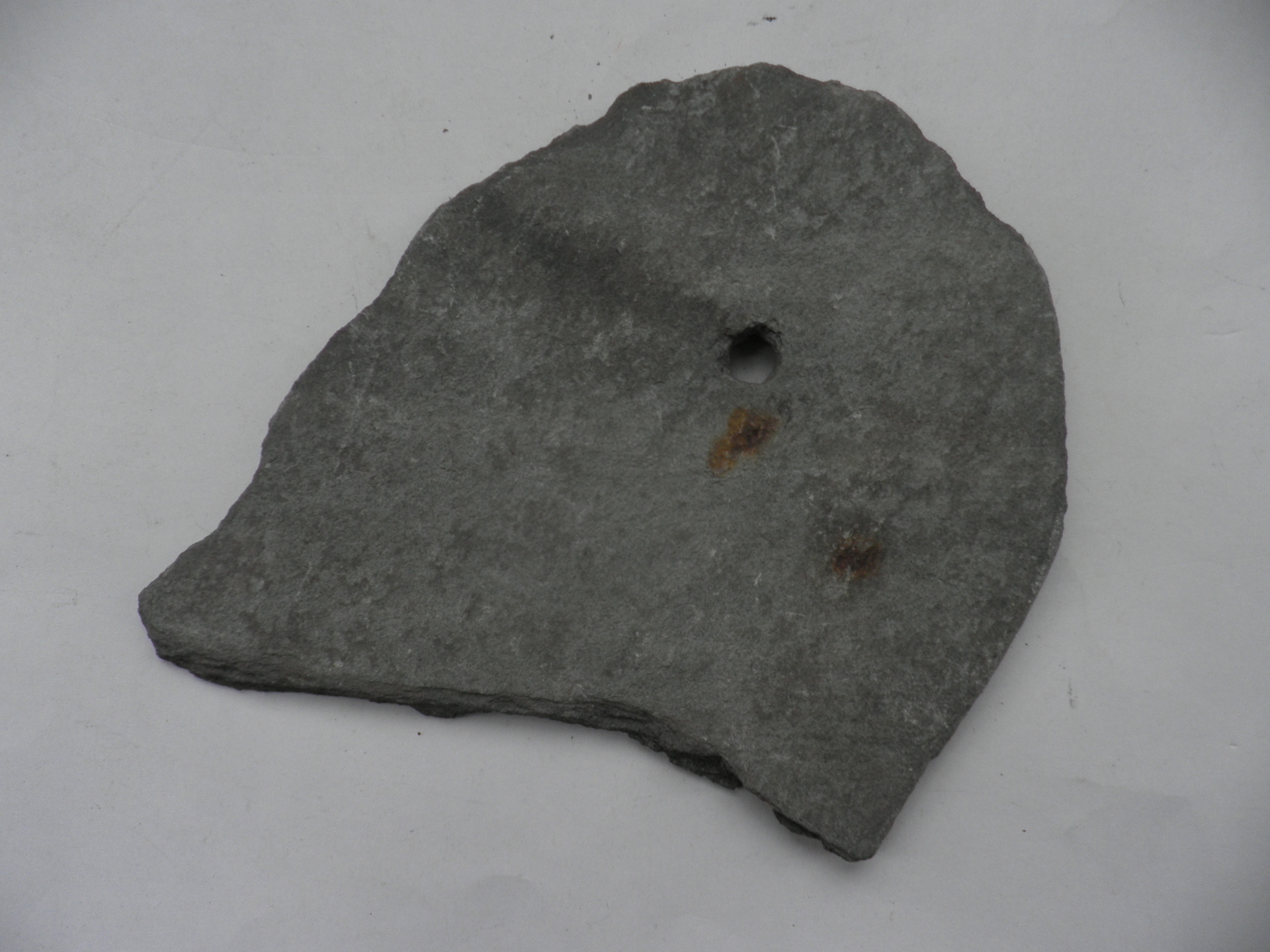 Mike Barley
The contemporary painting of Samuel Oldknow's Mellor Mill shows a roof with a distinct grey/green colour. At first, I thought this was artistic licence, but then pieces of roofing slate began to appear as archaeological work at Mellor Mill started, some of them complete with nail holes. It is Westmorland green slate, used widely in what is now Cumbria, and still quarried there.
Oldknow had three quarries on his land, and could easily have roofed the Mill with stone, which is widely used on some of his other buildings. Which leads me to ponder two questions - did he choose Westmorland slate because of its colour? It is clear that he paid huge attention to the 'look' of his buildings, and choosing this slate over more readily available (and cheaper!) stone options would seem to fit with our idea of him as an aesthete.