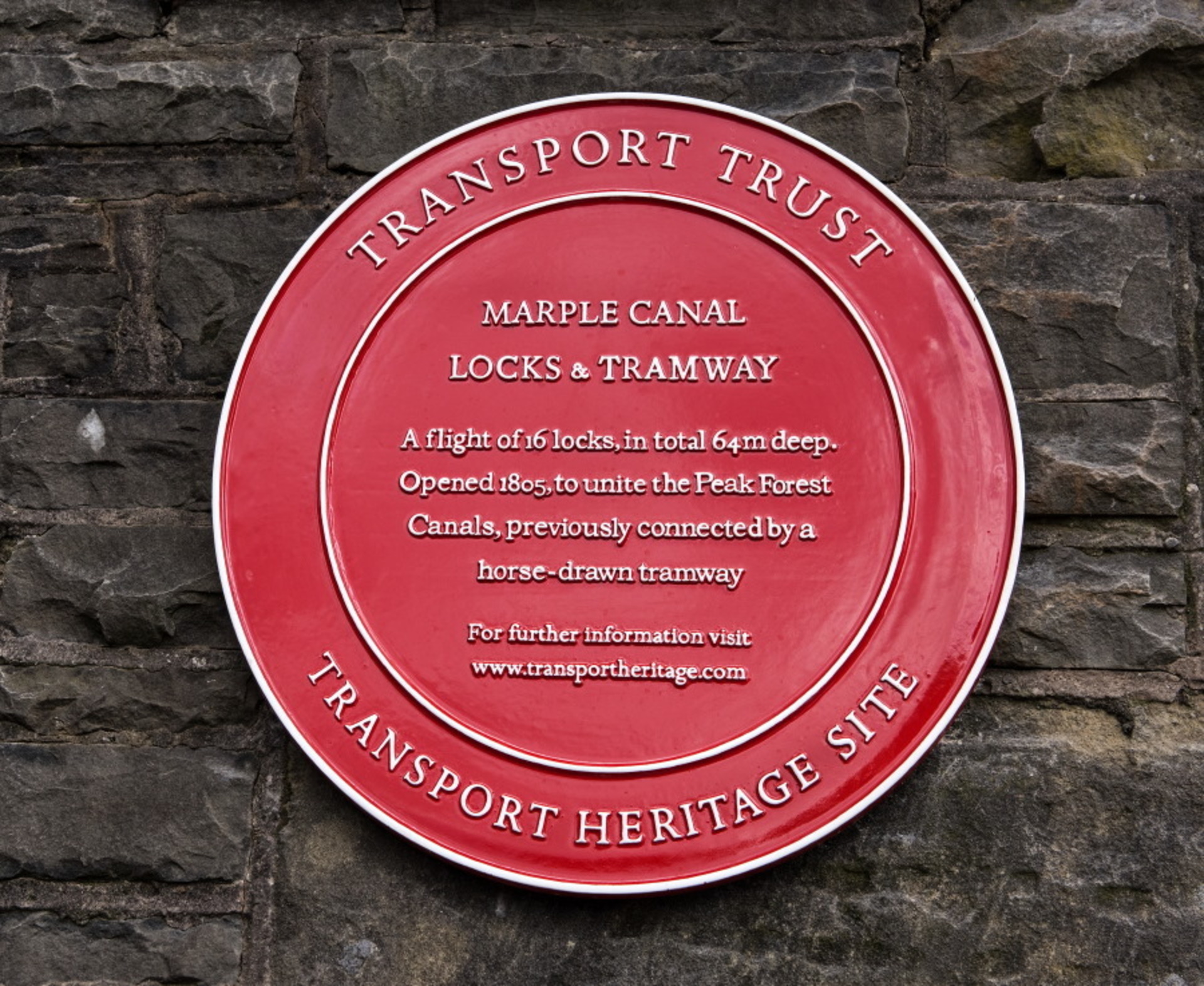 Given by the Transport Trust Red Wheels 'principally highlight key locations of engineering and transport importance.' And double the Wheels means double the excitement!
We kicked off a sunny Tuesday in June with our first unveiling of the Red Wheel for Marple's Lock Flight & Tramway on Possett Bridge, by the Hon Sir William McAlpine Bt, President of the Transport Trust and Richard Parry, Chief Executive of Canal and River Trust. As if that wasn't enough, Samuel Oldknow paid us a visit, bringing with him some ale posset. When he realised it was 2016 and not 1804, he quickly joined in with the ale posset drinking himself! Thanks to The Samuel Oldknow alehouse in Marple for providing our ale posset. Whilst it was a great recreation of the infamous drink made by Oldknow to encourage his workers to complete Posset Bridge faster, it's safe to say that opinion on this milky ale was divided!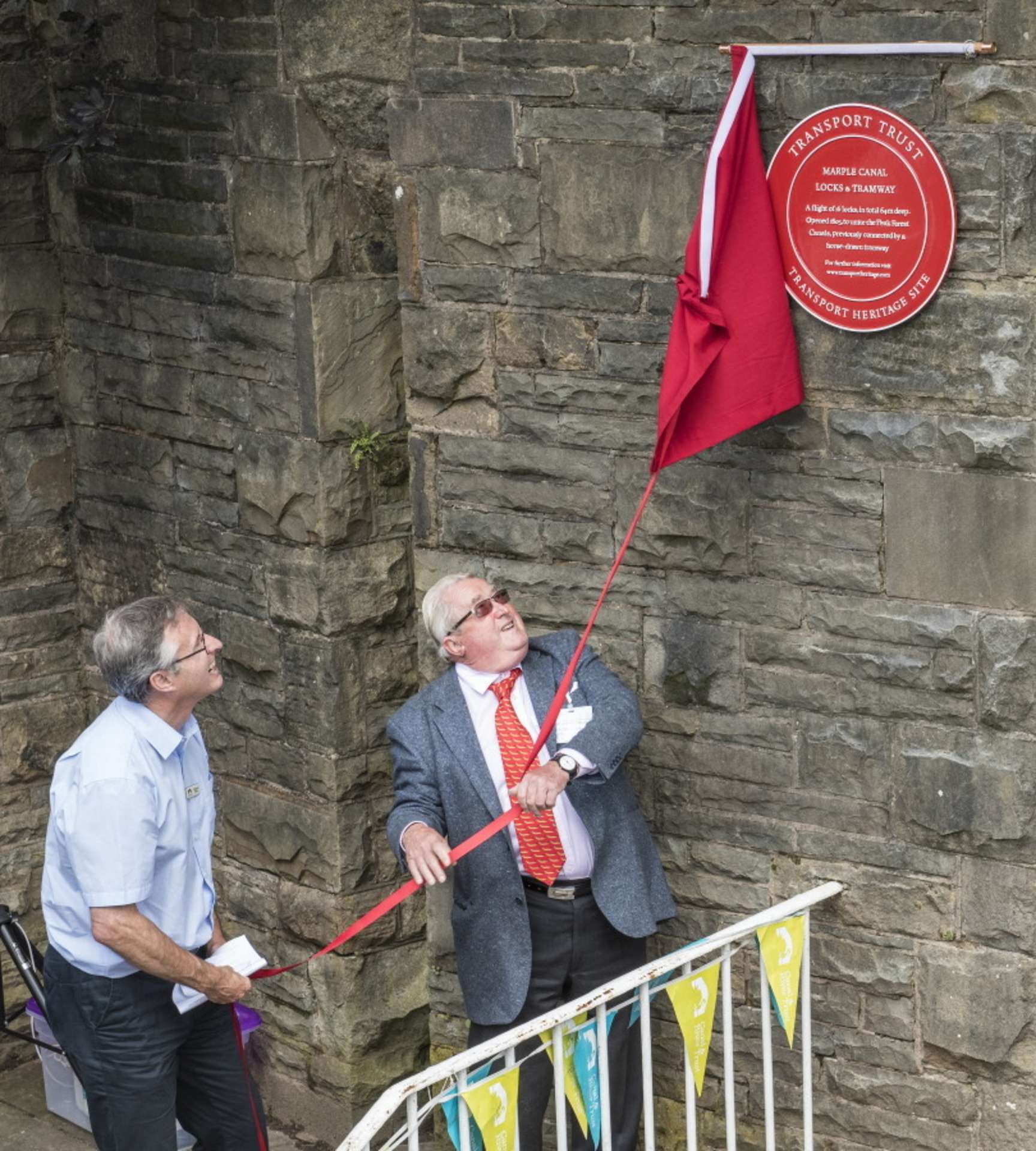 After a delicious lunch at Hyde Bank Farm, our invited guests, including volunteers, made their way to The Bell. This narrow boat kitted out for functions, was waiting to take them along the Peak Forest Canal and over Marple Aqueduct to the site of our second Red Wheel. Marple's Grand Aqueduct is an amazing feat of engineering, and this Red Wheel really puts it on the map.
Thank you to everyone who helped organise the day, and to everyone who came along to celebrate Marple's fantastic Transport Heritage. A special thanks to Arthur M Procter who took these fantastic photographs for us.
For more photographs of the day, please see our Facebook Page